The business was started in the early sixties by Cees and Tonny Loos. It was a mixed operation, with both pig-keeping and open ground horticulture. Strawberries were grown then too, in open ground. Arno's passion for greenhouse strawberries led to a complete transformation of the business in 1992. Arno went into partnership with his parents and a greenhouse was built for the cultivation of strawberries. Production was environmentally aware almost from the outset, and a reputation was soon gained for the excellent quality and taste of their strawberries. Even back then, hygiene and food safety were top priorities!
Together with Sandra, Arno took over his parents' greenhouse horticulture business in 2001, and the operation has since expanded to six hectares under glass in total.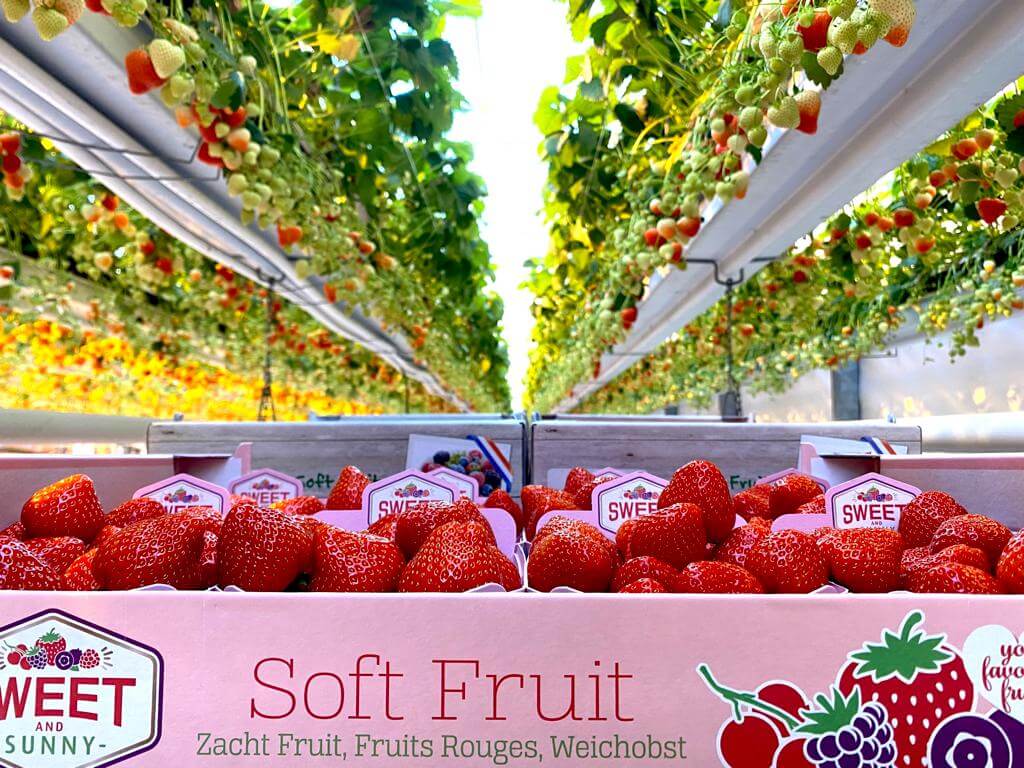 Since 2016, Kwekerij Loos has had a second location, at Zoekweg 74 in Lepelstraat. This greenhouse is also equipped with the most up-to-date technologies and LED lighting.
From the very foundation of the company, we have distinguished ourselves by the excellent quality and taste of our products. Efficient management and good communication between Arno, Sandra, our Production Manager Camiel and all of our employees have ensured that Kwekerij Loos is a solid business.
We are proud of our strawberries and of course our staff!
Kwekerij Loos was nominated for the Horticultural Entrpreneurs' Prize, and was one of the top four in the 'Top van de Tuinbouw' horticultural community.
Kwekerij Loos' key words going forward from 2023 are: Quality, Healthy, Sustainability and Innovative.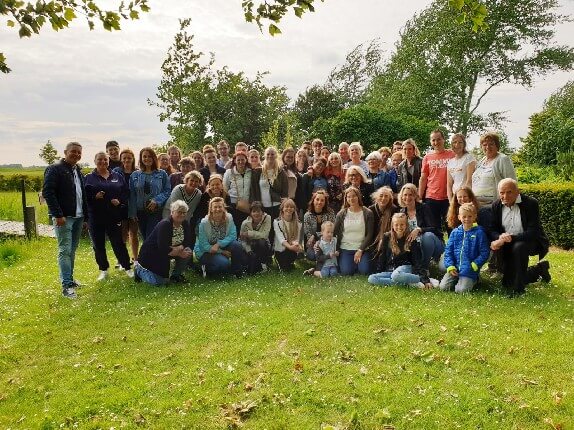 The team
Positivity and a close-knit and motivated team ensure that there is a healthy atmosphere in the company. This also has a positive effect on the strawberries! Products are cultivated using a positive approach and harvested with care….and you can taste and see the difference.
In the low season, our team consists of 30 staff, and during the high season, 50 employees. Accommodation for the staff is high quality. In 2020, a completely new, luxurious accommodation complex, with ten apartments, was built. Each apartment has its own bathroom and kitchen. In addition, there is in both Moerstraten and Lepelstraat accommodation in a large, free-standing villa close to the greenhouses. All these provide employees with premium, comfortable and safe accommodation.
Kwekerij Loos is one of the first companies to have all its accommodation certified under the scheme 'Agrarisch Keurmerk Flexwonen' for accommodation in the seasonal horticultural sector. This evidences that the accommodation is of high quality.
Contactdetails
Kwekerij Loos
Arno and Sandra Loos
Luienhoekweg 1
4727 SG Moerstraten